With an eye toward constant improvement and refinement of our service to our valued patients, we are prepared to enter into an agreement with each of our patients to promise:
You will be treated with respect and meticulous attention to your comfort and dignity.
You will be seated on time, or you will receive an explanation and apology
Your estimated costs and payment arrangements will be discussed prior to treatment.
We will accurately file your insurance claims for you.
We will recommend the treatment that is in your best interest without regard to the presence or absence of insurance coverage.
We will use every means available to be as sure as possible that you are fully informed about the treatment being proposed prior to treatment.
We will remake, at no charge to you, any crown or veneer which fails within 5 years due to material failure other than that caused by trauma, provided you have adhered to your personal recommended preventive care schedule, home care routine, and financial arrangement.
In return, we ask you to agree:
To keep and be on time for all appointments.
To accept that you will be charged for broken appointments and same-day cancellations.
To understand that we may need to reschedule in the event that you are late.
To adhere to the preventive maintenance schedule that we recommend for you.
To keep your teeth free of plaque and food debris, day in and day out.
To make certain that we are aware of any old or new medication or medical diagnosis.
To reschedule any cancelled or broken appointments within 2 weeks. We cannot be responsible for the consequences of interrupted or delayed treatment.
To understand that treatment recommendations are based on your needs and wants; not on insurance coverage or lack thereof. We will provide you with an estimate of anticipated benefits; however you are fully responsible for any treatment performed. Any insurance balance not received after 90 days will become your responsibility.
To comply fully with your financial agreement with this office.
We love what we do. We get great pleasure from the long relationships we have with so many people and their families. To our new patients, we extend a warm welcome and our wishes for a long and successful relationship.
Sincerely,
Dr. Richard Gertler and Dr. Ari Frohlich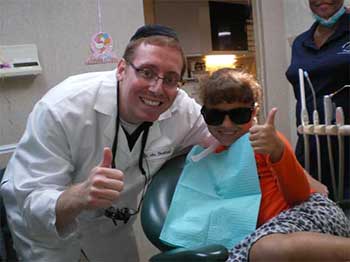 Patient Registration
You may preregister with our office by filling out our secure online Patient Registration Form. After you have completed the form, please make sure to press the Submit button at the bottom to automatically send us your information. On your first visit to our office, we will have your completed form available for your signature. The security and privacy of your personal data is one of our primary concerns and we have taken every precaution to protect it.
In order to view or print these forms you will need Adobe Acrobat Reader installed. Click here to download it.